Anxiety and Homework: Helping Your Child Shift From Undone to All Done
Parent Workshop at NESCA in Newton
7-8:30pm, Thursday, October 13, 2016
Presentation Will Cover:
How is anxiety useful, and how to tell when it becomes a disorder
The physiological processes that underlie anxiety and how they interfere with a child's functioning
The different ways anxiety disorders typically present themselves in children
Why tension is a natural part of the parent-child partnership beginning in middle school
The stages of behavior change and why they matter
Strategies for helping anxious children
Tools to manage specific anxiety-provoking tasks
Presenters:
Nancy Roosa, Psy.D. Pediatric Neuropsychologist
Nancy Roosa, Psy.D. has provided neuropsychological evaluations for children since 1997.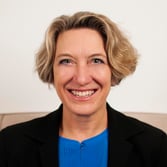 She enjoys working with a range of children, particularly those with autism spectrum disorders, as well as children with attentional issues, executive function deficits, anxiety disorders, learning disabilities, or other social, emotional or behavioral problems. Dr. Roosa's evaluations are highly-individualized and comprehensive, integrating data obtained from a wide range of standardized assessment tools with information gained from history, input from parents, teachers and providers, and important observations gleaned from interacting with the child. Her approach to testing is playful and supportive. Dr. Roosa has also consulted with several area schools, either about individual children or about programmatic concerns. She speaks to parent or school groups, upon request.
Michael Delman, CEO Beyond BookSmart
Massachusetts Distinguished Educator Michael Delman founded Beyond BookSmart, previously Thinking Outside the Classroom, in 2006 and serves as its CEO. In addition to being a highly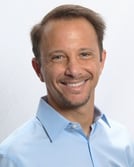 sought after speaker and Executive Function coach, he also helps the leaders of his team achieve greater levels of efficacy. Michael is also the co-founder of the McAuliffe Regional Charter Public School in Framingham, MA, a middle school teaching over 350 students through the Expeditionary Learning Outward Bound school model. He served as McAuliffe's founding principal and has been an active member of its Board of Trustees since 2008. Prior to that, Michael taught in the Southborough Public Schools for eight years, during which time he received the Anti-Defamation League's
Teacher Incentive Award
for creating a superior learning environment for his students. As an educator since 1982, Michael's primary mission has always been to make learning relevant and to help young people find capacities in themselves that they don't know they have.
Location: 55 Chapel Street, Newton , MA

Thursday, October 13th, 2016 - 7-8:30 pm